Feeder For Two Spoon Trimming Embossing Twice Forming
Feeder For Two Spoon Trimming Embossing Twice Forming
Huizhi Haoda

China

20~45 Days

1000 sets per month
This automatic feeder is cooperate with 500 Ton hydraulic press machine.
Multiple functions, 2 pieces of spoon, 8 process steps could be finished at the same time.
All of 410#, 420#, 430# standard of materials are available.
DGW-013, Automatic Feeder For Two Spoon Trimming Embossing Twice Forming 8 In 1
Features:
1. High efficient production, with this feeder, one hydraulic press machine could finish all process of the cutlery spoon manufacturing: spoon edge cutting, handle embossing, two times of spoon cup forming. Blanking in, spoon out.
2. High output, with this feeder, the hydraulic press machine could working continuously, around 50 pieces per minute.
3. Save labor cost, a worker could operate 2~3 sets of machines at the same time.
4. Improve market competitiveness, high-precision production, up to 99% successful production help you stand the head and shoulders of the competitor.
5. Easy operation, worker could operate the machines after a simple training.
6. Safety production, no need the worker put hands into the framework of the hydraulic press or punch press machine, avoid production accident.
7. Continuously production, differ from the manual production, the feeder no need stop to catch the work piece and put down the processed work piece. Even, the feeder no need have a rest, it can work 24 hours per day.
Inlet: Length - 900mm*2sets, could place around 800pieces of 2mm work piece.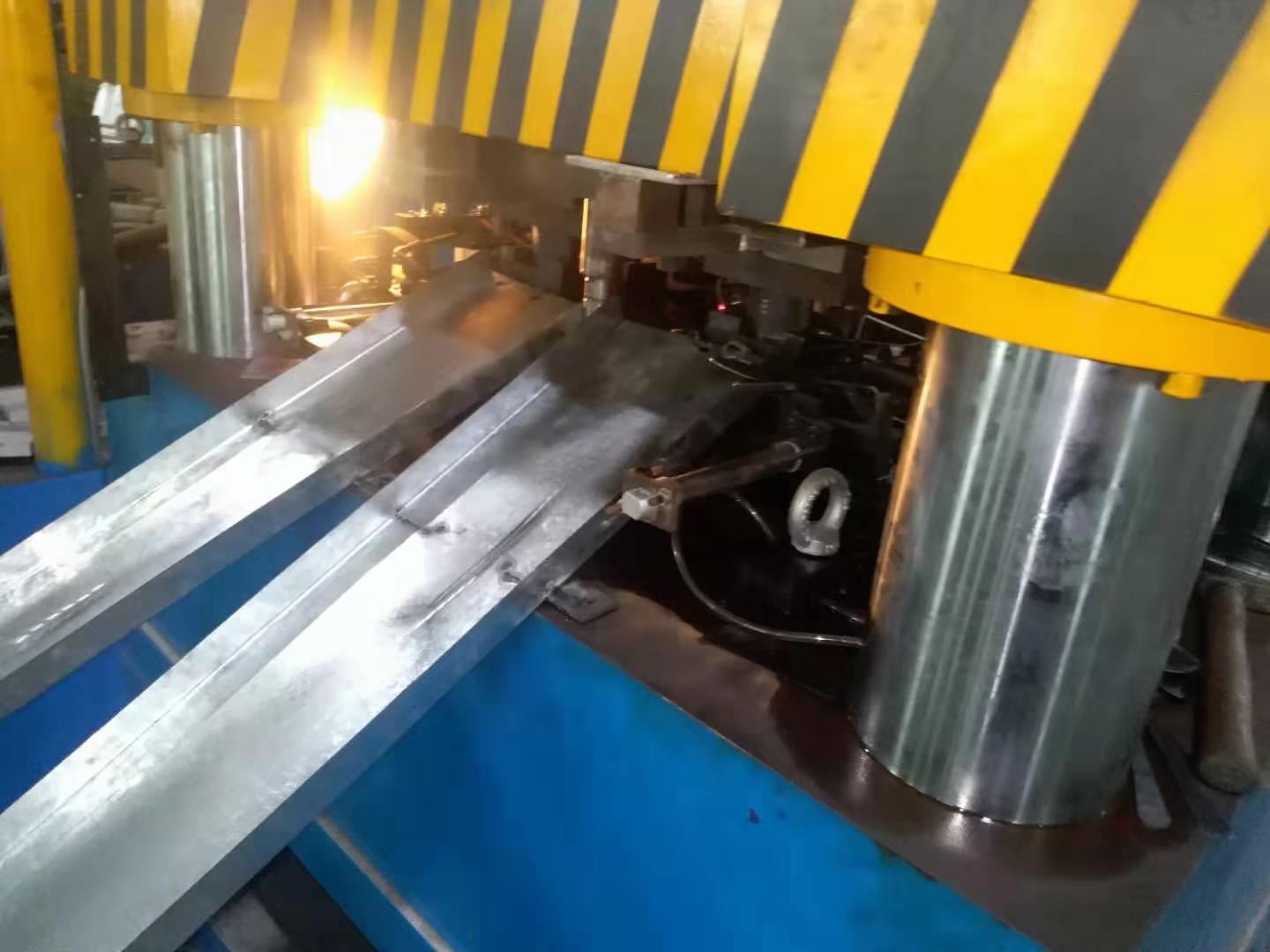 Outlet: Slip the finished spoon into the product basket.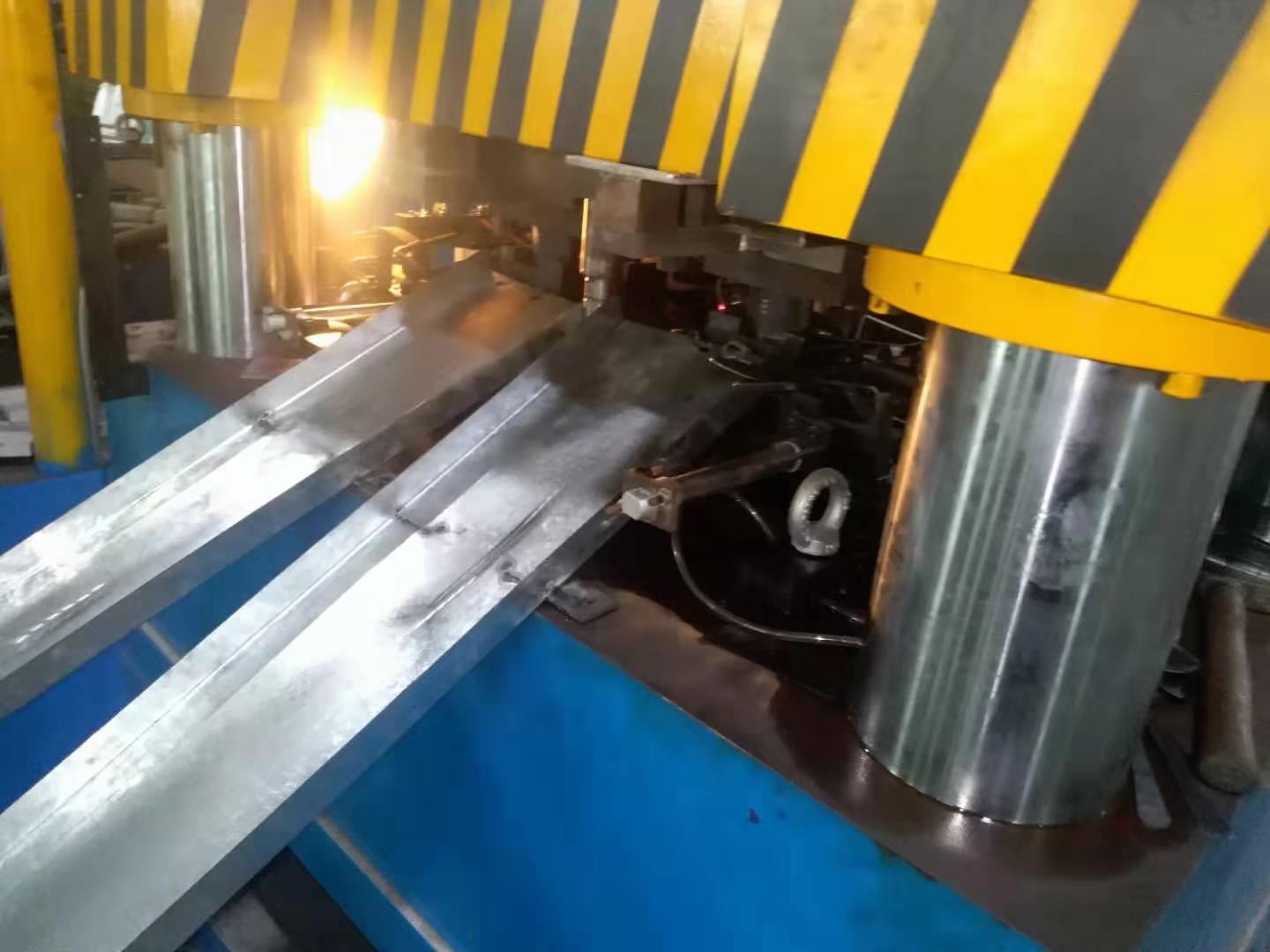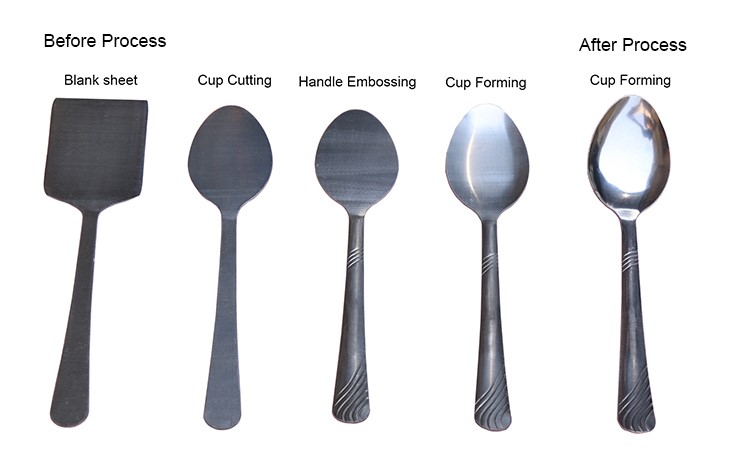 Our advantage:
1. Two independent professional R&D teams, we could help you solved any technical request regards tableware & kitchenware production.
2. Engineer overseas installation, training and lifelong online counselling both for machines and products.
3. Customizable model, color and language.
4. Turnkey project or full/semi automatic production line solution are available.
5. Not lowest price but most valuable machine&service, we offer your 5-STAR quality with 3-STAR price.
6. Welcome to be our dealer all over the world, and we sincerely invite your team come to Jieyang to learn the technical, installation, adjusting, setting and training.
Don't hesitate, just email us, you could get the Plan of Automatic Production Line for your product or factory FREELY!
Please send an inquiry with below information: 1. Photo of the sample. 2. What is material, length, weight and thickness (min & max) of the sample? 3. You capacity requirement, and your factory production situation. With this information, our engineers could help you to do the process analysis and find a good production program for you.
...more